The Vocal Program at Keene State College is thriving! Learn more about our Choral and Vocal Program offerings by watching our promotional video HERE.
Under the direction of Dr. Daniel Carberg, the Vocal Area has seen a drastic rise in enrollments over the past several years.  This program growth has led to ever-increasing opportunities for vocalists, from opera productions to international choral tours to community outreach and more!
Here are just a few recent highlights.
The KSC Concert Choir toured throughout Northern New England and Canada.
This past season, at the National Association of Teachers of Singing (NATS) competition, Granite State Chapter, Keene State College had 1st-place winners in two of the three divisions.  
KSC voice students work as professionals in summer musical theater companies and as paid soloists with local musical organizations including the Monadnock Chorus and the Peterborough Messiah.
All voice majors perform in voice studio recitals, representing the studios of Dr. Daniel Carberg, Dr. Matthew Leese, Professor Pamela Stevens, and Dr. Leontis.  These recitals give students crucial and additional performing experience, above what is already built into their degree programs.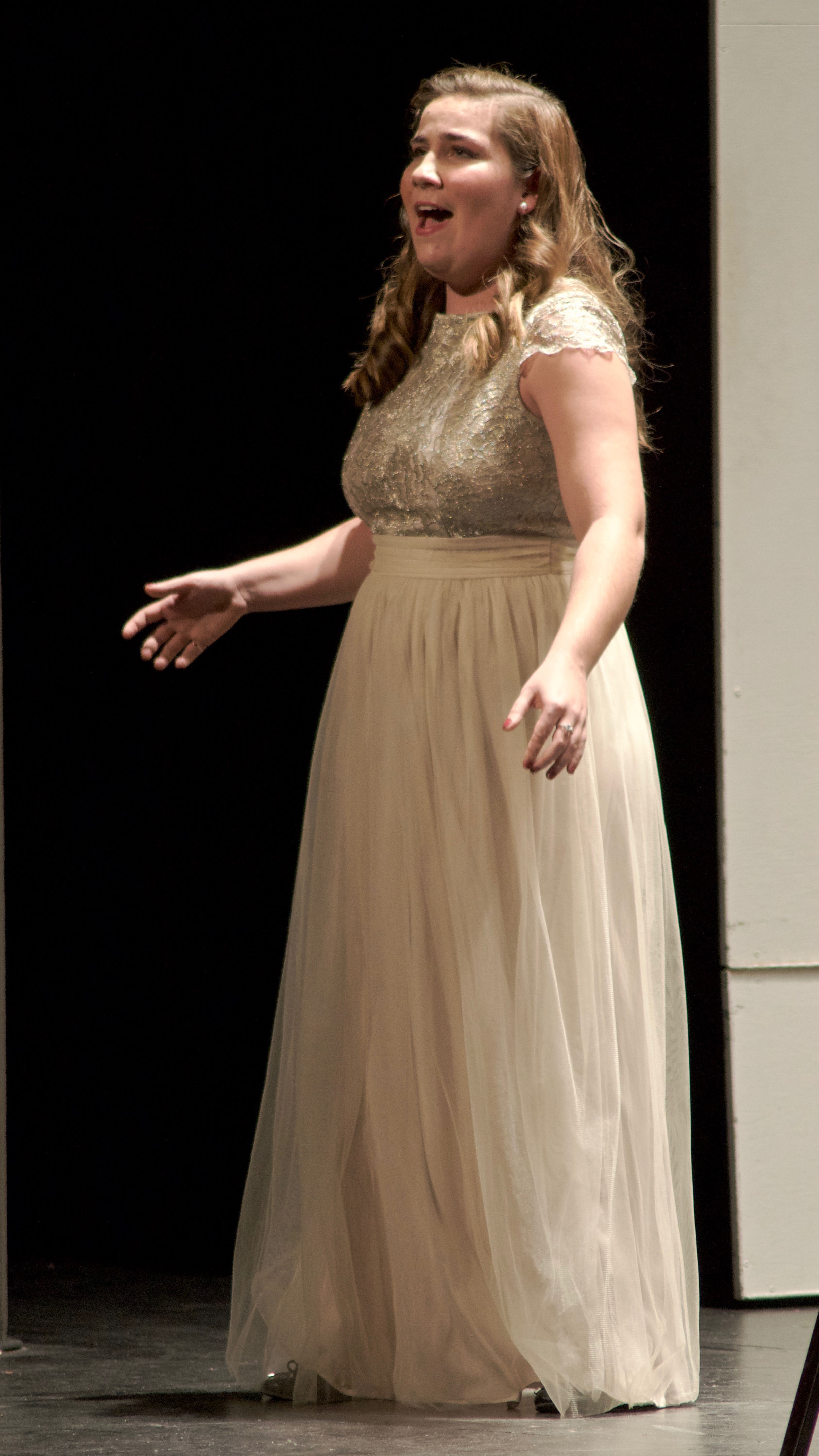 The Chamber Singers performed outreach choral exchanges at 11 New England high schools, in addition to performing in Quebec City at the Cathedral-Basilica of Notre-Dame de Québec. The Chamber Singers performed at the 2018 NH Music Educators Association Conference, serving as a demonstration choir for a conducting masterclass offered by Dr. Sandra Howard.
Our opera workshop is now part of the MET HG Live program, making Keene State the only New England college with this affiliation! This past spring, opera workshop produced The Fairy Queen in collaboration with the Boston renaissance band Seven Times Salt, The Colonial Theater in Keene, the MET HD Live program, and Fuller Elementary School in Keene. 
Faculty
Daniel Carberg, tenor; Director of Vocal Activities
Sandra Howard, mezzo-soprano; Coordinator of Choral Music Education, Chamber Singers & Concert Choir Director
Morgan Bothwell, baritone; Vocal Consort Director
Evangelia Leontis, soprano
Pam Stevens, mezzo-soprano
Ensembles
Concert Choir
Chamber Singers
Vocal Consort
Opera Workshop
Contemporary Ensemble
Jazz Combos