Music Education Seniors Play On from Home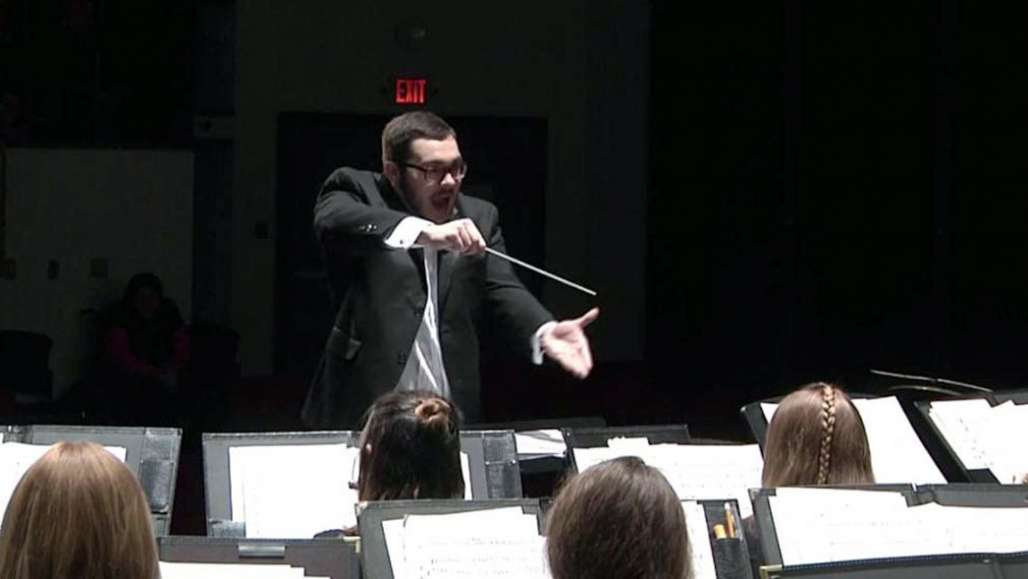 Keene State College prides itself on being a welcoming and supportive community where students make friendships that last a lifetime. Even though students can no longer interact in-person, they are getting creative and finding ways to connect online. Music education majors Will Wright '20, Jason Coburn '20, and Andy LeCuyer '20 have been recording music together and sharing their virtual performances on social media.
"For us, it's the closest thing we have to performing the songs we've been practicing for Jazz Ensemble," said Will of Holden, MA, who's instrumental specialization is the trombone. "Also, our social media feeds feel full of upsetting content, so this is our way of adding a moment of positivity or escape for our friends and family."
"It's also fun! We're all musicians – we live to play," added Andy of Milford, NH, who's specializing in the drums. "We went from playing music and being around music for 8 to 10 hours a day, to nothing. We're hungry to make music and this is our way to do that."
"For me, this is a way to get closure on the semester since we moved to remote learning so quickly. We can still feel like we're at school and reflect back on what we've done, because we've performed a lot through the years and learned a lot of music. So, it's nice to have a way to make music remotely," continued Jason of Londonderry, NH, who's specialization is the piano.
When they're not jamming out, Will, Jason, and Andy are remote student teaching at Keene Middle School, Keene High School, and Rindge Memorial School respectively this semester. "The music education program at Keene State is really strong. We're learning how to teach a wide range of students from K to 12," Jason said. "We also get a lot of student teaching experience, plus the ensemble performing groups."
"Keene has a really vibrant music scene," added Will. "We've had fun playing in community groups such as the Keene Jazz Orchestra, which was founded by former Keene State Music Professor Scott Mullett. In addition, the music department has become our second family. Since needing to rework our student teaching plans to online learning, the professors have been so supportive. Knowing our professors are in the same boat as us is comforting."
To create these virtual short concerts, the students record their parts individually and compile them using an app called Acapella. Enjoy one of their recent virtual performances, "The Jazz Police" by Gordon Goodwin featuring Will on the trombone, Jason on the piano, and Andy on the drums, below. Visit Will's Instagram account @Will_Wright_Music for more mini shows.