The guitar program at Keene State College is a highly active and exciting part of the Music Department and among the most highly-regarded guitar programs in New England.
Students from Dr. Lezcano's guitar studio have been frequent winners of KSC's highest awards and scholarships, including Instrumentalist of the Year, the Redfern Award, and the Distinguished Alumni Award. 
Guitar students have also been frequent recipients of the Academic Talent Scholarship.
KSC guitar graduates have gone on to graduate study at prestigious institutions, including Peabody Conservatory, Austin Peavey State University, Portland State University, Yale University, and other schools.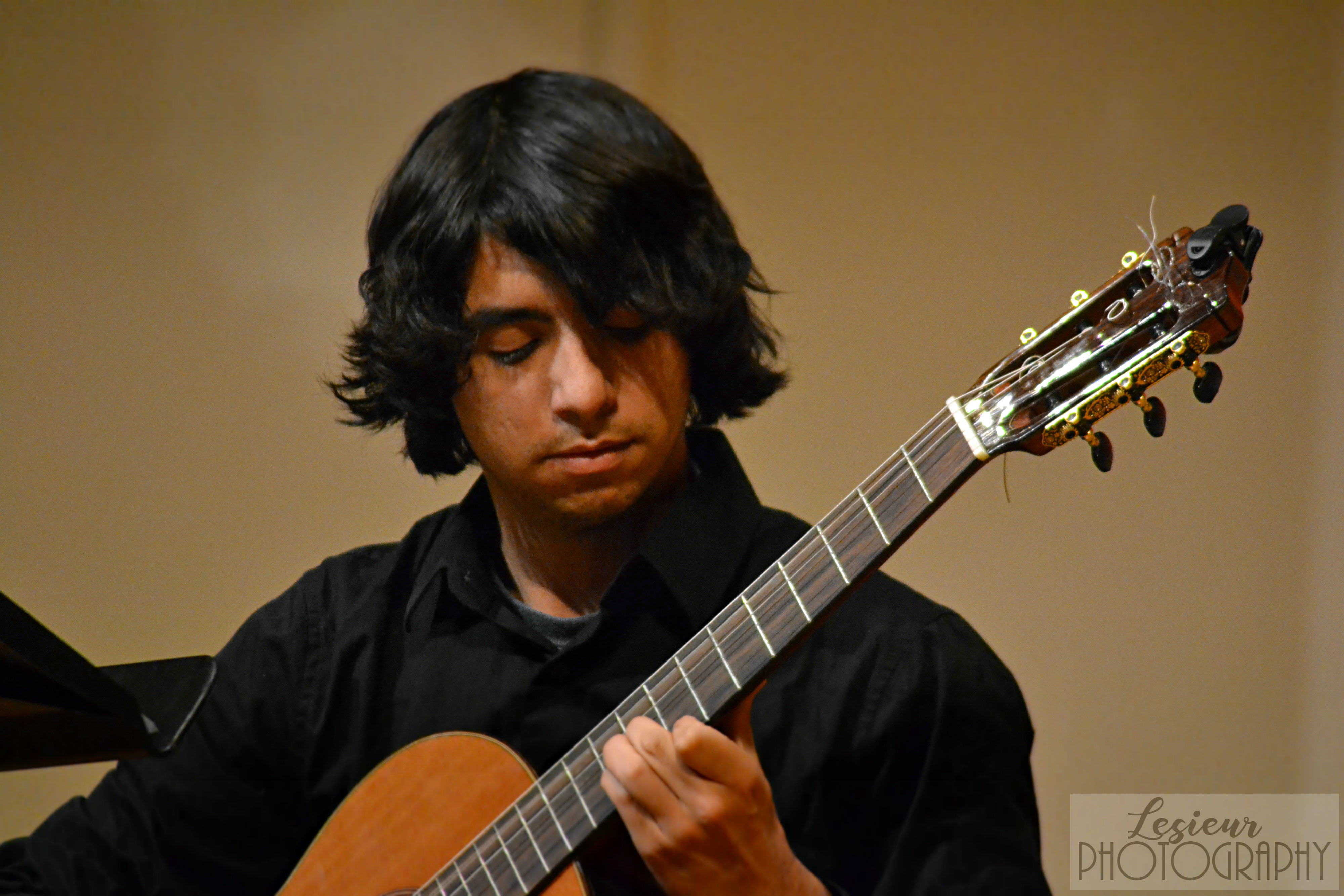 Many KSC guitar graduates are active in the music profession as teachers & administrators at the college and secondary school levels, and as professional performers.

Members of the guitar studio have been featured performers on the "Conservatories" concerts at the Boston Guitar Festival, featuring outstanding student soloists from New England schools.
Keene State hosts a bi-annual guitar festival, coordinated by Dr. Lezcano. The festival features clinics, concerts, and masterclasses given by KSC faculty and national and international guest artists, and has attracted high school students and their teachers from the New England region for a day of intensive study and musical experiences. It also features a large KSC Guitar Festival Orchestra (40+) which has performed on the concluding evening concert. Recent guest artists have included Stephen Aaron (of Oberlin Conservatory); Rafael Padron (Guitar Professor at University of Miami); Eduardo and Galy Martin (Cuba); and the Amaral Duo.

Keene State College has sponsored guest concerts by international guitarists including the Assad Duo, Ricardo Cobo, Antigone Goni, Lorenzo Micheli, and Lily Afshar; under the auspices of the Redfern Subscription Series, or of the Music Department.
Separately from Keene State, Dr. Lezcano has coordinated guest recitals in the Keene area for international artists such as Marco Pereira (Brazilian guitarist-composer and winner of the Sharp Award, Brazil's equivalent to the Grammy) and Terry Pazmiño (internationally acclaimed Ecuadorean guitarist – composer), under the auspices of New Hampshire Friends of the Guitar.
Faculty
José Lezcano, Guitar Coordinator
Ted Mann
Ensembles
Guitar Orchestra
Latin American Ensemble
Contemporary Ensemble